Finding a home inspector that will help you evaluate the property you are about to purchase is an important expense that some people forego. If you are eyeing a home that is pre owned, the more you need to hire this service. You may know what you want in your home but an inspector is trained to see the details that the seller may be hoping you will not notice.
Assuming you agree that a professional inspection is a must, the next concern is finding the right inspector to hire. When you hire a not so credible professional to inspect the home you want to buy, you may end up paying for more than you bargained for. You may think you got a good deal but you could end up having to shell out more money for the repairs and renovations needed on the property.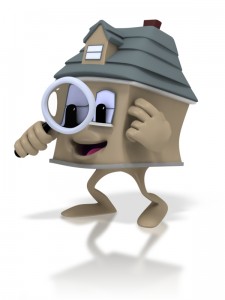 Given that, here are some tips to help you find the right home inspector to make sure that you are paying for the right value for your new home.
If you need referrals, your real estate agent can help you with that. Relatively, the Guldi Group can help you search for a reliable home inspector to assist you. But even if we give you the referral, feel free to conduct your own due diligence. A reputable agent will always recommend a good one, do your own inspection of the inspector. Check for any complaints filed against them or something similar.
It helps to look for a license or certification. If you are lucky enough to live in a State that requires this, you should not have any problems. However, half of the states do not require this so your next bet will be affiliations. In truth, you are safer by looking into this. If they are members of the National Association of Home Inspectors (NAHI) or an equally credible home inspector group like the American Society of Home Inspectors (ASHI) or National Institute of Building Inspectors, you can be assured that they are legit.
Look into the criteria of the group as to how they accept members. This will give you an idea about the capabilities of the inspector that you are eyeing to hire. The ASHI for instance, require their members to pass two types of written tests and should have successfully inspected 250 homes prior to being accepted as a member.
When you have shortlisted on potential hires, ask them about past home inspections, and any success stories that they may have. It pays to observe how they talk about themselves and any good experience. Be wary about hesitations when you ask them about specific points on their resume. An honest home inspector should be able to talk freely and have a free flowing answer to your questions.
Ask if the inspector has an errors and omissions insurance. This is a requirement in some states that have compulsory licensing and certification. The same is true for any guarantees. If you end up having to repair something that the home inspector missed out, this should be reimbursed – or at least a percentage of it. If they do not have any of the two, ask them why.
You should also make sure that everything you talked about will be put in writing. That way, you have something to hold on to when things go wrong.
Lastly, make sure you are present during the home inspection. If the home inspector does not want you there, that should be a warning sign. An inspection usually takes 3- 4 hours to complete. If they claim they can do it in less than an hour, best to hire another one.
The Guldi Group can help connect you to reliable home inspectors. Give us a call and we can give you our recommendations. We are happy to be of assistance to make sure you find the perfect home for you and your family.