As we get ready to welcome the new year in a a few weeks, a lot of people are wondering if real estate investment in 2013 will be as good as 2012. The housing market is definitely improving but the question is, will it be an improvement in favor of the buyers or the sellers?
In 2012, we have seen housing prices rise steadily but it is not as high as the pre-recession values. Real estate experts are saying that this rise will continue until next year. Evidently, that information means the real estate industry is still a seller's market. So if you are wondering if 2013 is a good time for real estate investment, that is a yes.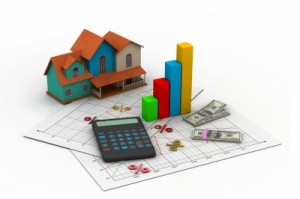 Let us look at a couple of factors here. Even though housing prices are high, homebuyers are more confident to make their purchase because mortgage interest rates are lower. Couple that with the improving employment statistics, consumers are ready to buy a home. So if you are a home seller, this is a good time to put your home in the market.
Actually, winter is a great time to list your home because there will be less competition. Although the buyers are low as well, you can expect that your chances of getting a good deal for your home will be higher.
We should probably not forget that a form of real estate investment also means buying developed properties for rental purposes. So if this is your intention, read further because it will affect your current and future investment plans.
Rental properties are currently experiencing an average vacancy rate of 7%-8% in 2012. Despite that figure, should also compare the rental prices with the current amortization costs. In most instances, owning a home comes out cheaper than renting. So if you are looking to invest in more rental homes – you might want to sit this one out. While opting to rent is one of the cost cutting efforts of Americans as they try to solve their debt problems, they will soon get out of that mindset. Think about that before you finalize your rental real estate investment.
Overall, the low supply of new and pre-owned homes plus the low rental vacancy percentage means the time is ripe of investing in this industry. However, you may want to look into the reasons behind this trend as well.
If you look at the output of the home building construction industry, they have been quite low in the last few years. They had to adjust as foreclosures and short sales increased. In the pre-recession years, the number of homes being constructed reached millions of units for the whole year. During the recession it went as lower than a million. This means the demand is still not as high as before. So take caution in making real estate investment decisions.
While we are still far off the real estate conditions before the recession, we are slowly and surely getting there.
Nothing is really certain but the way the statistics are moving you can expect that things are looking positive for you to consider real estate investment. From the mortgage rates, vacancy percentage, home buying, home selling and home building, it is definitely not going to turn for the worse anytime soon. If you also look into the improving employment rates and the housing programs and assistance being provided by the government, 2013 is going to mean a certain amount of improvement for real estate.
Image courtesy of renjith krishnan for FreeDigitalPhotos.net