On a year-over-year basis, or October 2011 compared to October 2010, the U.S. national home prices, including distressed sales, fell by 3.9%, this according to CoreLogic, a leading provider of information, analytics and business services.
Distressed sales, according to CoreLogic, include real estate owned (REO) transactions and short sales.
For the month of October 2011, on a month-over-month basis, CoreLogic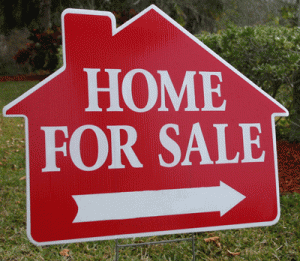 reported that U.S. home prices declined by 1.3%, the third consecutive monthly decrease.
In a statement, Mark Fleming, chief economist for CoreLogic, said, "Home prices continue to decline in response to the weak demand for housing. While many housing statistics are basically moving sideways, prices continue to correct for a supply and demand imbalance."
Fleming added that CoreLogic "forecasts indicate flat growth through 2013."
The five states with the highest appreciation, including distressed sales, were West Virginia, South Dakota, New York, District of Columbia, and Alaska. Meanwhile, the five states with the greatest depreciation, including distressed sales, were Nevada, Illinois, Arizona, Minnesota, and Georgia.
Based on CoreLogic data, from April 2006 to October 2011, the peak-to-current change in the U.S. national home prices was -32.0 %.
In a related data, according to RealtyTrac, close to one-third of all U.S. homes sold in the second quarter of this year were in some stage of foreclosure, with short sales accounting for 12% of all residential real estate sales.
"U.S. banks are finally approving more short sales to pre-emptively jettison sketchy mortgage loans off their troubled balance sheets — while avoiding the increasing cost and complications involved with selling bank-owned properties," RealtyTrac said in a statement.
Whether you are a first time buyer, first time seller, empty nester, thinking about selling or buying a home, do contact the Guldi Real Estate Group. In Southern Maryland, the Guldi Real Estate Group is the number one real estate team.