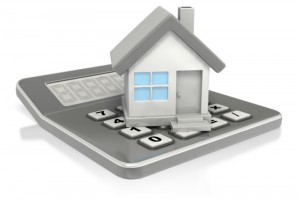 A moving expenses list can seem like a chore to create but it is a vital step in your relocation preparations. By creating a budget, you can actually make small savings here and there that can add up to a huge amount in the long run. Don't think that this is something that you can forego just so you have enough time to pack your things or coordinate for your move. Tough times call for wise spending so it is best to prepare for any contingency in your moving endeavor.
Creating a budget template that will help you track all of your moving expenses is not difficult. You can simply search for it online and download a copy that you can follow. A bookkeeper record book is also something that you can purchase off a local supply store. Office programs like Microsoft Excel or even Word will also allow you to input the data and costs that you foresee will be spent.
In essence, your moving cost will be based on two things: the location of the old and new house and the items that will be transported. However, there are incidental costs that you may have to spend on the side. These will actually depend on how you plan to do your move. Let us expound on that further.
If you will hire a moving company, you need to calculate the moving fee, insurance, extra services and other extra charges in your moving expenses. The moving fee will, of course, depend on the company you will choose to hire. It usually incorporates fuel and labor charges. It is best to get 3-5 quotations so you have options. Remember that service fees in metropolitan areas are usually higher than other locations.
For the insurance, all movers are required to assume $0.60/pound liability for the items during transit. This should not be at the expense of the client. But if your items are extremely valuable, you can opt to get a full value protection insurance as part of your moving expenses. You should also include claims and damage costs in case of mishaps while your things are in transit. It should be safe to put a 5% contingency based on your overall moving budget.
The extra services will include professional packing services and the like. This will depend on the number of items that they will pack and if they need to assemble or disassemble items.
The extra charges are incurred due to specific things like the length by which your items will be carried from the door to the truck. For instance, a person living on the third floor will have to charge more as compared to someone moving from the first floor. The same is true for the destination home.
If you plan to do the physical moving and hauling yourself, it should be easier to anticipate and budget your moving expenses. It leaves more room for you to maximize your savings. The costs that you will need to include are the truck rental, mileage and gas charges, insurance, additional equipment and contingency funds.
The truck rental cost will depend on the size of the vehicle and the items that you will transport. A 3 bedroom home worth of furniture and items will need a 20' truck while a 2 bedroom apartment can fit in a 14' truck. The rental does not include the mileage and gas charges so that should be budgeted separately. Any additional equipment like loading ramps and other effects that will make relocation easier can also be added to your moving expenses.
Since you are moving on your own, you need to acquire insurance to protect all your items. You do not have the luxury of a free released value coverage. You can ask your credit card company if you are covered though. It may save you some money and it won't hurt to ask.
A well documented moving expenses list will help you stay on top of an otherwise stressful relocation endeavor. Preparation is the key to anything.
The Guldi Group can help answer any questions that you may have about moving to a new home. Give us a call and we can connect you to professionals who can help you find a home and aid you in settling in a wonderful community.