According to Lender Processing Services, Inc., a leading provider of data and analytics to the mortgage and real estate industries, reported that as of November last year, 6.26 million properties were 30 or more days delinquent or in foreclosure.
The data and analytics provider added that as of November of last year, 2.11 million properties were in the process of foreclosure.
The National Association of Realtors (NAR) reported that the national median  existing-home price for all housing types was $164,200 in November, a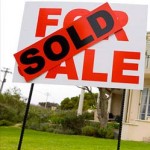 decline by 3.5 percent from a year ago.
"Distressed homes – foreclosures and short sales typically sold at deep discounts – accounted for 29 percent of sales in November (19 percent were foreclosures and 10 percent were short sales), compared with 28 percent in October and 33 percent in November 2010," NAR added.
Meanwhile, CNN.Money cited the survey by Campbell/Inside Mortgage Finance stating that 46% of homes sold in November last year were either short sales or foreclosures.
Guy Cecala of Inside Mortgage Finance told CNN.Money, "The huge glut of distressed properties coming to market is why there will be no home price rebound this coming year and maybe into 2013."
"And in an insidious twist, as distressed properties are sold, they can also bring down the price of homes that aren't in trouble. That's because mortgage appraisers assessing a regular home's value typically compare it to short sales and REOs in the area," CNN.Money said.
Whether you are a first time buyer, first time seller, empty nester, thinking about selling or buying a home, do contact the Guldi Real Estate Group. In Southern Maryland, the Guldi Real Estate Group is the number one real estate team.