The Federal Housing Finance Agency (FHFA), the agency that regulates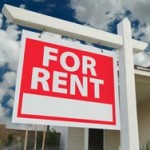 Fannie Mae, Freddie Mac and 12 Federal Home Loan Banks, has invited investors to participate in its foreclosure-to-rental pilot program.
Specifically, FHFA has invited investors to purchase approximately 2,500 Fannie Mae foreclosed properties with the condition that these purchased properties must be rented out for a specified number of years.
These Fannie Mae foreclosed properties that are intended to be sold to investors for the purpose of renting out these properties are located in Atlanta, Chicago, Las Vegas, Los Angeles, Phoenix and parts of Florida – the hardest-hit metropolitan areas during the U.S. housing crisis.
Michael Stegman, Counselor to the Secretary of the Treasury for Housing Finance Policy, in a statement said, "We believe that this initiative holds promise for providing support to local neighborhoods that were especially hard hit by the housing crisis and will help meet the rising demand for rental housing in many communities."
For his part, FHFA Acting Director Edward J. DeMarco said, "This is another important milestone in our initiative designed to reduce taxpayer losses, stabilize neighborhoods and home values, shift to more private management of properties, and reduce the supply of REO properties in the marketplace."
It can be recalled that the U.S. government rescued Fannie Mae and its sister organization, Freddie Mac, in September 2008 after these two organizations suffered mounting losses.
The foreclosure-to-rental pilot program is participated only by Fannie Mae. Freddie Mac has not joined in this program.
The Associated Press reported, and as republished by the Huffington Post, the Federal Housing Finance Agency has control over roughly 250,000 foreclosed homes owned by Fannie Mae.
Whether you are a first-time home buyer, first-time home seller, empty nester, thinking about selling a home or buying a home, do contact the Guldi Real Estate Group. In Southern Maryland, the Guldi Group is the number one real estate team.