Each year, the National Association of Realtors (NAR) surveys home sellers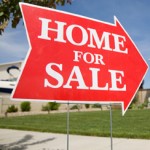 and home buyers about their selling and buying experiences.
Here are the highlights of NAR's 2011 Home Buyers Profile:
Thirty-seven percent of recent home buyers were first-time buyers.
The usual purchased homes were built in 1993, with 1,900 square feet, and had two bathrooms and three bedrooms.
Forty-six percent of home buyers surveyed said they made sacrifices in order to purchase a home such as reducing expenses on entertainment, clothing and on luxury items.
Twenty-three percent of the home buyers reported that mortgage application and approval process was somewhat more difficult than expected.
The usual home buyer in 2011 were 45 years old.
Sixty-four percent of home buyers were married couples.
Eighteen percent of home buyers were single females.
Here are the highlights of NAR's 2011 Home Sellers Profile:
The usual home seller lived in their homes for 9 years.
About 50% of home sellers traded up to a higher priced home and larger sized home.
Sixty percent of home sellers purchased a newer home.
Home sellers sold their homes at 95% of the listing price.
Sixty-one percent of home sellers surveyed said they reduced their asking price at least once.
Forty-one percent of home sellers offered some kind of incentives to attract home buyers. These incentives include assistance with home warranty policies and closing costs.
Ninety-two percent of home sellers reported that their homes were listed or advertised online.
When selling their homes, 87% of home sellers were assisted by a real estate agent.
Whether you are a first-time home buyer, first-time home seller, empty nester, thinking about selling a home or buying a home, do contact the Guldi Real Estate Group. In Southern Maryland, the Guldi Group is the number one real estate team.