In its 2011 Year-End U.S. Foreclosure Sales Report, the information provider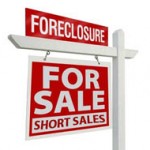 RealtyTrac reports that in the national scale, pre-foreclosure sales – which are mostly short sales – increased by 15% from a year ago; while Real Estate Owned (REO) sales or sales of properties as a result of foreclosure decreased by 12%.
In terms of pre-foreclosure sales, which compromised mostly of short sales, RealtyTrac reports that third parties bought a total of 88,303 pre-foreclosure homes – those homes that are in default or scheduled for auction in the last quarter of 2011. This is a 5% decline compared to the 3rd quarter of 2011. However, this is a 15% increase compared to the fourth quarter of 2010 data.
Pre-foreclosure sales account for 10% of all sales in the last quarter of last year and 9% of all sales last year.
"We continued to see a shift toward pre-foreclosure sales, or short sales, and away from REO sales in the fourth quarter," Brandon Moore, chief executive officer of RealtyTrac, said in a statement posted on RealtyTrac website.
"We expect to see … pre-foreclosure sales, as lenders start to more aggressively dispose of distressed assets held up by the mortgage servicing gridlock over the past 18 months," Moore added.
Moore continued, "That trend will likely show up in more local markets in 2012 as lenders recognize short sales as a better option for many of their non-performing loans."
Meanwhile, RealtyTrac reports that 115,777 REO homes were bought by third parties in the fourth quarter of 2011. This is a 10% decline from the third quarter of 2011 and a decline by 12% compared to fourth quarter of 2010 data.
Foreclosure sales account for 13% of all sales during the fourth quarter of 2011 and 14% of all sales in 2011.
Whether you are a first-time home buyer, first-time home seller, empty nester, thinking about selling a home or buying a home, do contact the Guldi Real Estate Group. In Southern Maryland, the Guldi Group is the number one real estate team.