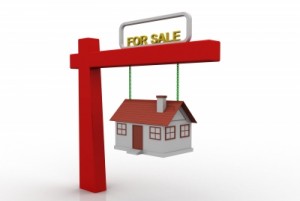 Selling your home can be quite a challenge. Your timing must be perfect and you need to be able to understand various factors that will help you make a good profit out of the home you want to sell.
If you haven't realized it yet, now is the right time to sell your home because the median sale prices are continuously climbing. A higher selling price will mean more profits for the seller.
During the recession, a lot of people were forced to give up their homes to give way for more important expenses. However, that time had passed and the recovering economy is giving consumers the confidence to consider owning a home once more. The combination of low mortgage interest rates, the increasing demand and high home prices are much to the advantage of home sellers as buyers start to reinvest in real estate.
Given that the market is improving for home sellers, here are a couple of things that you need to consider as you make the decision to push through with selling your home.
First of all, get an agent to help you out. They can assist you in marketing your home and connecting you to the professionals that will help you get the best deal out of this transaction.
A real estate agent can provide guidance as you come up with a price before selling your home. The trickiest decision when your home is put up for sale is the price. The expertise of an agent will help you come up with a reasonable price based on the state of your home. Buyers will most likely negotiate with you so make sure your price has substantial basis – and not derived from your emotional attachment to the home.
The agent can also assist you in timing your listing. You have to consider date you plan to move out of your home and other similar situations that may affect this real estate transaction.
Another important factor that will get you a good deal in your home sale is by taking care of your home. If you intend on selling your home and getting a good price for it, you have to ensure that it is in its best condition. You can actually hire an inspector for this. Your agent should be able to connect you to someone from their professional network. Have the inspector point out any nook and cranny that needs your attention. Fix these to help boost the value of your home so you can price it higher.
Oftentimes, selling your home can be an emotional process – especially if you cannot get the price that you want for it. Ultimately, the price will dictate if the buyer will get it or not. Do not be quick to snub a bad offer immediately and ask for some time to think about it. Review the market and determine if you can get the same offer or a better one within a specific time period. If this sale is to cover for your debts or finance another home, you don't really have time in your hands.
If it is only your pride that is getting in the way of closing this sale – especially for a price difference of $5,000 or lower, you may want to reconsider the offer of the buyer. Usually, the first offer is the best one but when in doubt, you can consult your agent about it. They should be able to give you an honest opinion if the offer is realistic or not.
To maximize the rewards that you will get from selling your home, get in touch with a professional who can help you market it. Guldi Group is well equipped with talented real estate experts who can provide this service. Give us a call and we will be happy to be of service to you.
Image courtesy of jscreationzs for FreeDigitalPhotos.net