Based on the data of CoreLogic – a leading provider of real estate information and analytics, close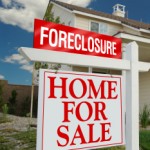 to 50,000 homes in Maryland have been foreclosed since 2006.
Since January 2006 – the last days of the U.S. housing bubble, about 49, 600 homes in Maryland have been foreclosed by banks or mortgage servicers. This means that since January 2006, about 23 homes in Maryland have been foreclosed each day.
Nationwide, CoreLogic data – which comes from court documents, shows that there have been 830,000 completed foreclosures in 2011. This is below the nationwide completed foreclosures in 2010, which was 1.1 million.
A completed foreclosure, according to CoreLogic, is one wherein a property is auctioned and a third party, which can be an investor or a lender purchase the property in question. In case the home is purchased by the lender, the property becomes the lender's Real Estate Owned (REO) inventory.
CoreLogic report further shows that since September 2008 – the start of the U.S. financial crisis – there have been close to 3.2 million completed foreclosures.
Meanwhile, last Feb. 9, Maryland Attorney General Douglas F. Gansler announced that his office, together with the federal government, has entered into a settlement with five banks – the nation's five largest mortgage servicers.
This mortgage settlement brings close to $1 billion in monetary benefits and relief to distressed Maryland homeowners. The settlement is a result of an investigation involving foreclosure abuses, fraud, and unacceptable mortgage servicing practices such as "robo-signing."
The nearly $1 billion mortgage settlement is part of the $25 billion mortgage accord entered into by 49 state attorneys, federal government, and the nation's five largest mortgage servicers – Bank of America Corporation, JPMorgan Chase & Co., Wells Fargo & Company, Citigroup Inc., and Ally Financial Inc. (formerly GMAC).
Whether you are a first time buyer, first time seller, empty nester, thinking about selling or buying a home, do contact the Guldi Real Estate Group. In Southern Maryland, the Guldi Real Estate Group is the number one real estate team.